Building on a Solid Foundation
Legacy Roofing Northwest began in 2010 as a division of America 1st Roofing & Builders, Inc.. America 1st Roofing & Builders was established in 1986 and is the largest Residential Roofing Contractor in the Pacific Northwest.
In 2022 Legacy Roofing Northwest was split out as a separate stand-alone company which coincided with the addition of Kenny Jobe into the ownership group.
Over 5,000 Legacy Roofing Northwest  branded and warranted installations since 2010
We are a licensed, bonded & insured Specialty Contractor in the State of Washington
Service Area covering the 3 largest counties in the Puget Sound Region
Certified GAF Master Elite Contractor
Certified CertainTeed ShingleMaster
Certified DaVinci Roofscapes Contractor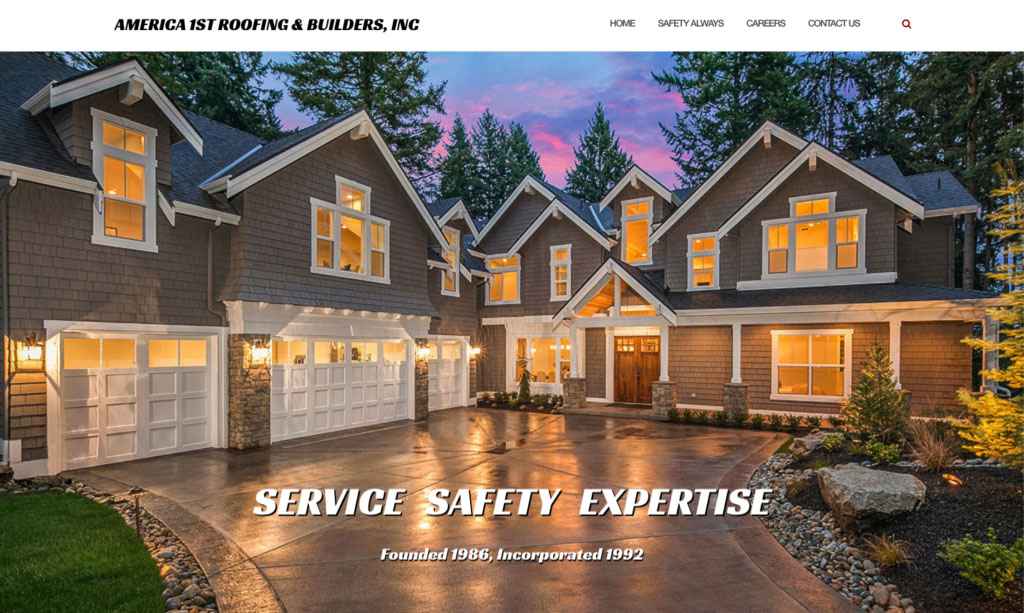 Leverage our Assets
We buy many of our materials directly from manufacturers and stock our own yards for immediate availability of essential roofing tools and materials. Because of our high volume and long-term credibility, suppliers give us priority service.
Our fleet of trucks, trailers, vans, and other equipment gives us an efficiency advantage over most local roofing companies. This allows us to serve you better.
Our Seattle area roofing installers aka roofers are all company employees dedicated to the highest standards of craftsmanship, safety, and customer service. That's why we can stand behind every roof with our remarkable Warranty.
We're Here to Stay
We often get calls from customers of various roofers who have gone out of business over the years. For better or worse, a warranty is only as strong as the company that writes it.
While we cannot warranty the work of others, as a highly experienced local roofing company we are always working to earn the trust of new customers whether or not they have been disappointed in the past.
At Legacy Roofing Northwest our business is high quality premium roof replacement. Regardless of who did your roof originally, if you are looking for a top-tier roofer in the greater Seattle-Bellevue-Tacoma area we would be honored to help you explore your roofing options and provide a comprehensive written estimate for your project. We're here for the long haul and your roof should be too. Let's do something remarkable together!
We recently had Kenny Jobe and his expert crew at Legacy Roofing replace our roof. Wow! What a great experience! From the moment we met Kenny during our roofing quote, we were impressed by his level of knowledge from years of first hand roofing experience, his great people skills, and his professionalism on the business side of things. His quote was available in less time than other companies we consulted, his quote included the best materials, and his price was very competitive. We knew right away that this was the company we wanted to go with and man, what a great decision that was. We've already told friends and neighbors about our positive experience with this great local company and how happy we are with our new roof. Going with Legacy Roofing was such a win for us and their workmanship and the top level materials they used really give us confidence that our roof will stand the test of time. Don't hesitate to make Legacy Roofing your first call. Get other quotes, but just know that Legacy will outshine the rest. These guys are committed to doing it right! Nobody cares more about their business or hires better roofers than Kenny. We think you'll agree, these guys are outstanding